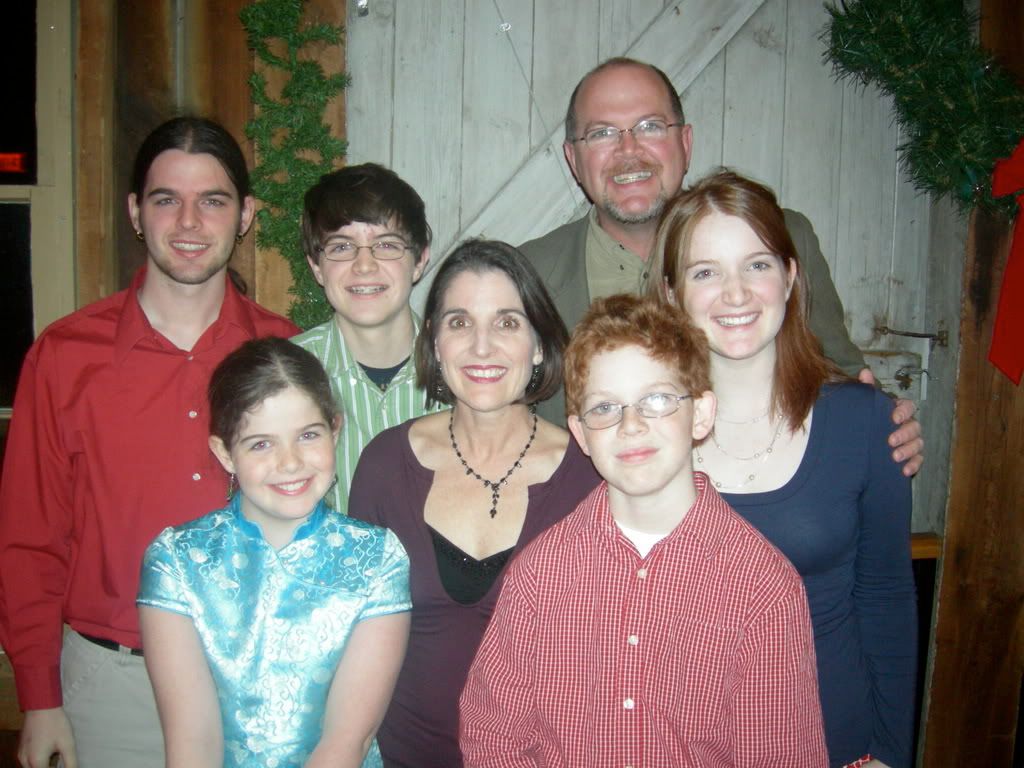 For those wanting to put faces to names, I've posted a photo of my family from December to help you see Jon and the kids... and me. :) I'm trying to get my mind into a coherent thought pattern to write a real post. I have all these swirling ideas and they won't come forth when summoned. So I'm taking advantage of my iPhoto cache to fill the void until writer's block passes, as it always does eventually.
Plus, then
Steve
won't accuse me of being
a missing parent in a holiday photo
!