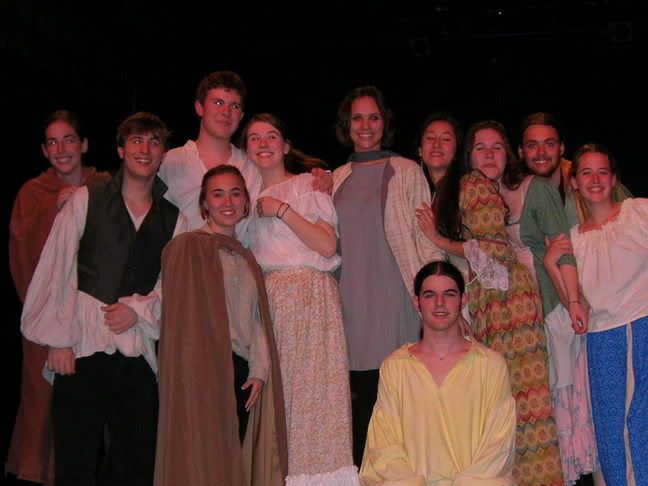 Noah is the dashing long haired youth sitting in the front. He played Orlando.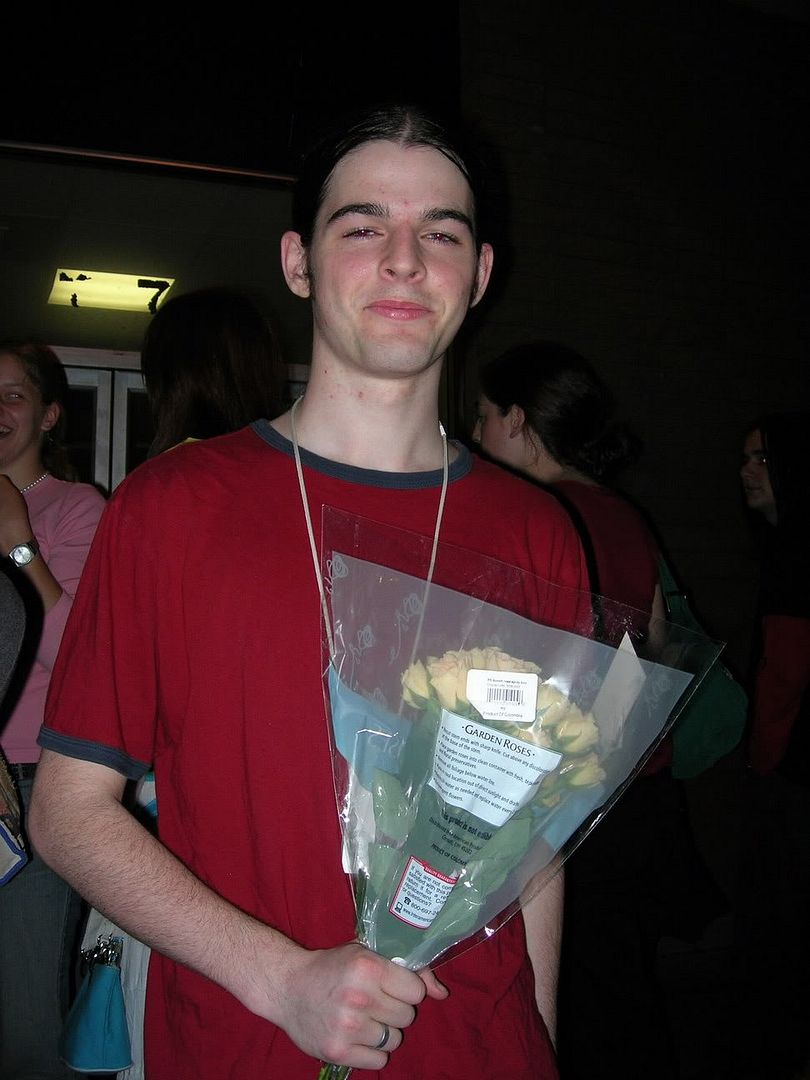 Here he is posing with congratulatory flowers.
His grandparents flew in from California just for the occasion.
We took more photos tonight, but alas we weren't allowed to take them during the show. Tonight's performance was just as special as last night's. The director is a gem. He got emotional about it coming to an end. He told me that this group of students has become an ensemble. They went from being kids who act to becoming their own troupe. They got to know each other
as actors
, not just as friends. Their mutual admiration was evident in the generous way they act together. Such a supportive, non-competitive group of teens.
The Bard continues to bring bonding through the centuries.
Congratulations Noah.